As the weather gets cooler and the leaves start to change color, you may be thinking about how you want to spend your time inside. Now is the perfect time to make upgrades in your home, like a basement remodel, to maximize comfort and enjoyment for the whole family! While it's possible to DIY your basement remodel, this takes considerable time and effort. Consider Norm Hughes Homes this year for your remodeling needs. With over 25 years of experience building and remodeling homes, Norm Hughes Homes is the award-winning professional contractor you can trust. Get inspired with these basement renovation ideas for fall!
Basement Home Theater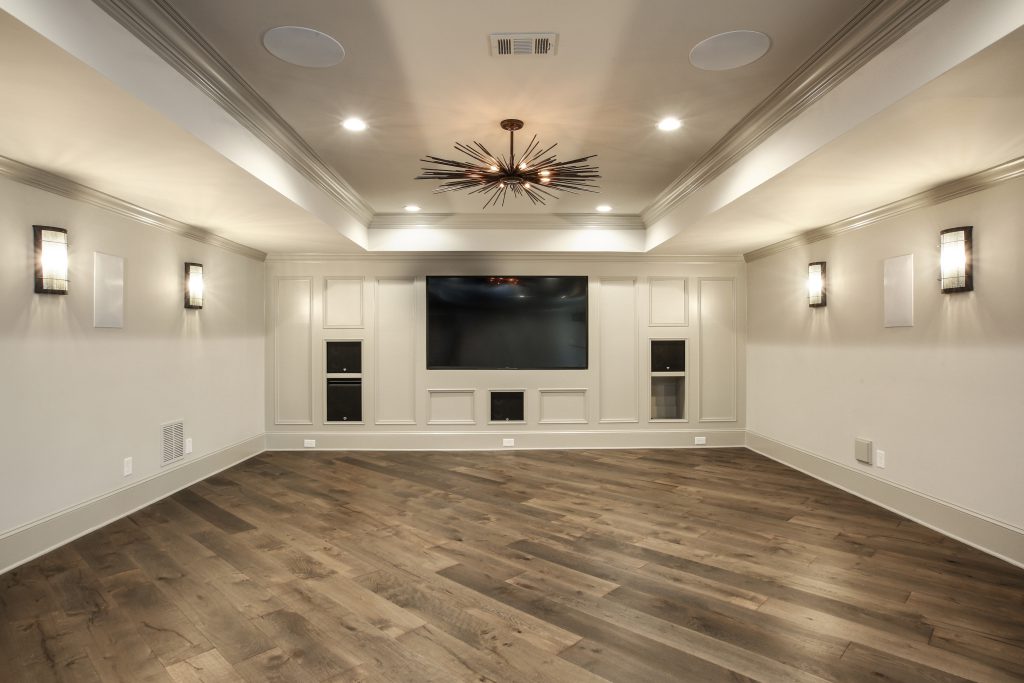 Does your family love movie nights? This is your sign to renovate your basement and build a home theater! Think of watching your favorite holiday movies while cozied up in the basement, complete with hot, buttery popcorn and lots of soft blankets. With a state-of-the-art sound system, dimmable lights, and a luxurious smart TV, movie nights with the family will easily become one of the best parts of the week.
Contemporary Wine Cellar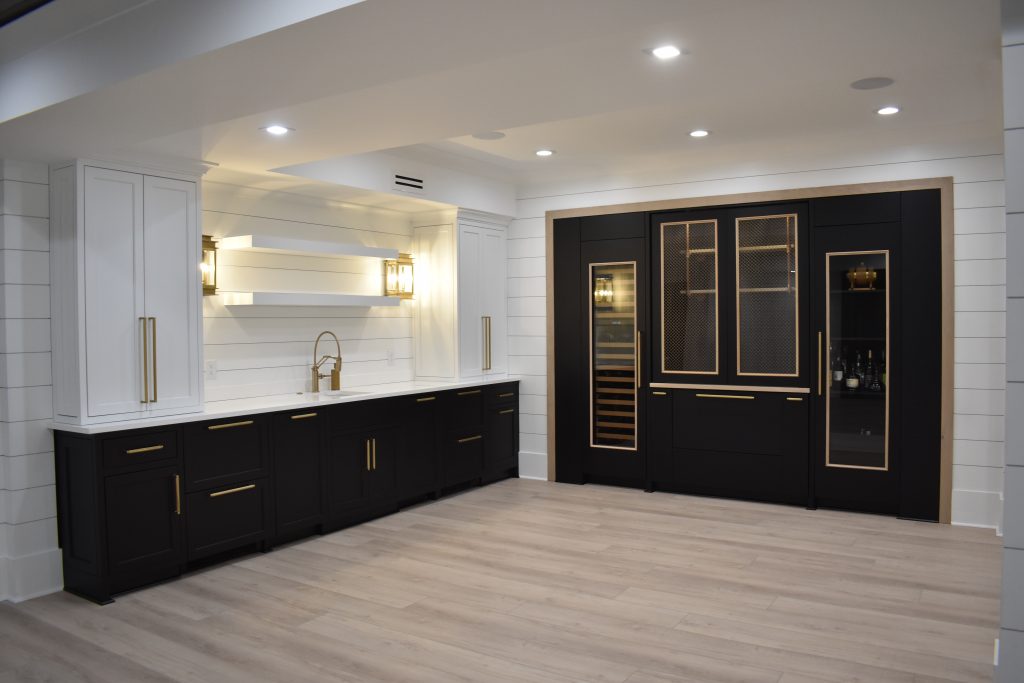 Whether you're an avid wine enthusiast or simply like to pull out a nice bottle for special occasions, upgrade to an in-home wine cellar to increase your basement's charm instantly. Forget the days of old wine racks – this is the chance to completely customize your basement wine cellar! Match the entrance of the doors to your kitchen using eye-catching color combinations, like black and gold. Having this separate space to store your wines is convenient and classy, and you could even make it temperature-controlled to keep your wines chilled at all times. 
In-Home Gym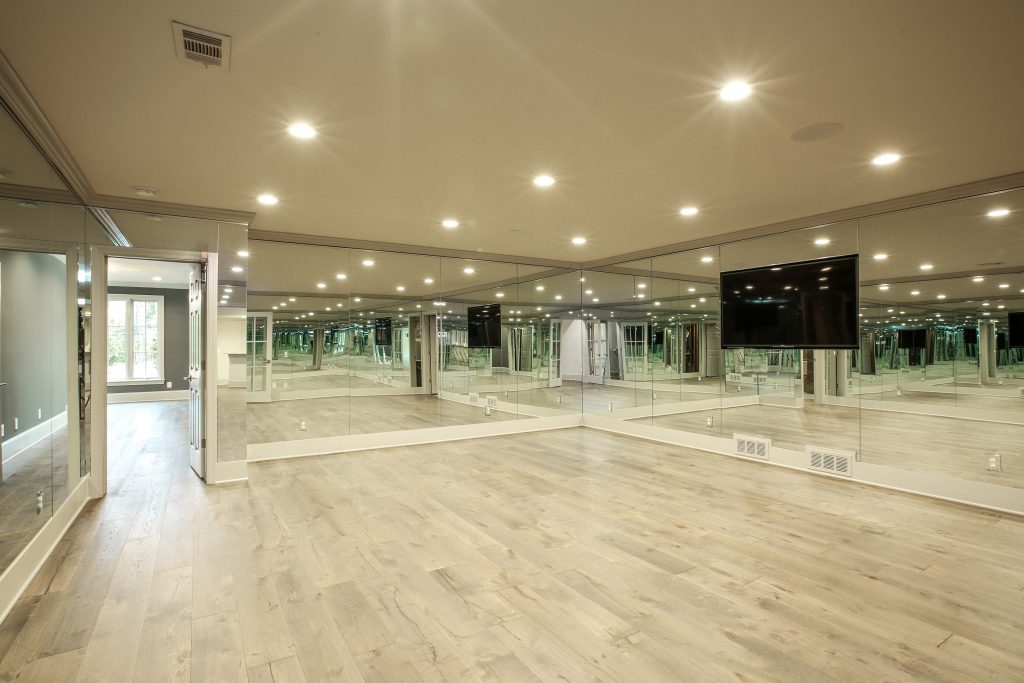 Finding the motivation to work out can be challenging, and the cold weather only makes it easier to stay inside your warm home. Renovating your basement to include a home gym is a wise alternative! Not only will you just be steps away from your personal gym, but you'll have complete privacy while exercising without having to worry about others around you taking up machines or being loud when lifting weights. On top of that, you can cancel your gym membership and save money!
Call Norm Hughes for Your Free Estimate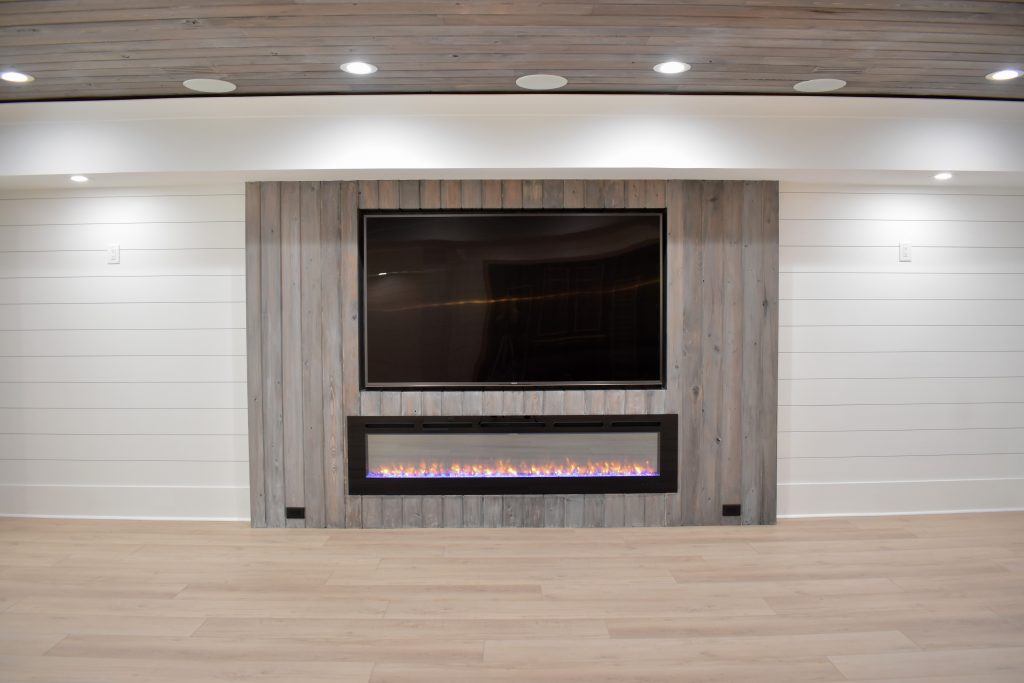 Make the most of your basement this fall, and increase the property value of your home with a basement renovation! At absolutely no cost, you can contact Norm Hughes Homes and get your FREE estimate on any home project. We'll work with your budget, provide options, and answer any questions you may have. Choose Norm Hughes Homes for the utmost attention to detail, commitment to quality, and competitive pricing that respects your budget. Get started today!
For more inspiration, check out other basement renovation ideas on our blog!