Alpharetta Home Remodeling
Alpharetta Home Remodeling
Since 1994, Norm Hughes has been renovating and remodeling homes in Alpharetta. We've built spaces that local homeowners love through kitchen and bathroom remodels, basement renovations, and even exterior and full home transformations.
Inside and out, we can take on porch and outdoor renovations, home additions, total home renovations, and any project to renew your home's look and feel. Decades of expertise go into every home remodel we undertake at Norm Hughes, so you can expect stellar results. Listed below are just a few options for your Alpharetta home renovations, but if you have a special project in mind contact us and we'll work to make your vision a reality.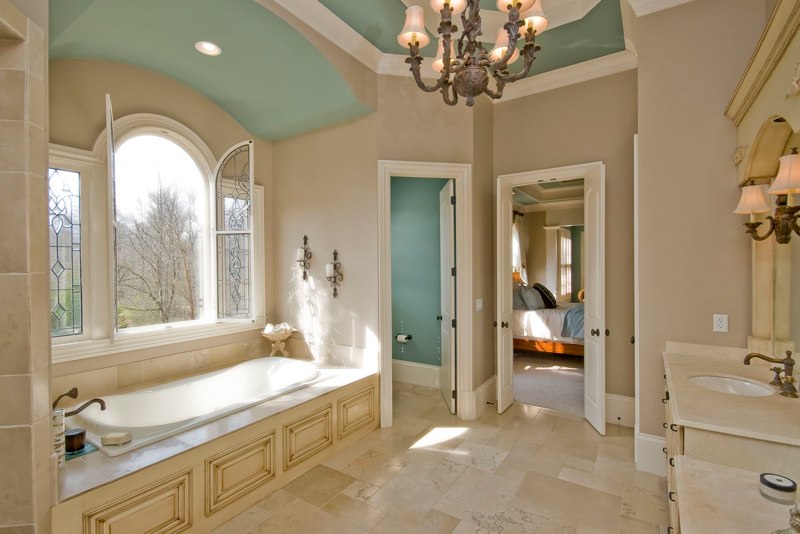 Bathroom Renovation
A total bathroom renovation is just what your home needs for added grace, value, and relaxation. A custom-built bathroom creates a serene private space all for you. Soaking and whirlpool tubs add to the relaxing atmosphere, while walk-in showers and custom vanities enhance the beauty of the space. Pick the fixtures and finishes you want, and Norm Hughes will create a soothing oasis in your home. Even small updates like glass shower doors or new tile will turn your bathroom into a destination all its own. Homebuyers know to look for updated and additional bathrooms, making a remodel a very smart investment.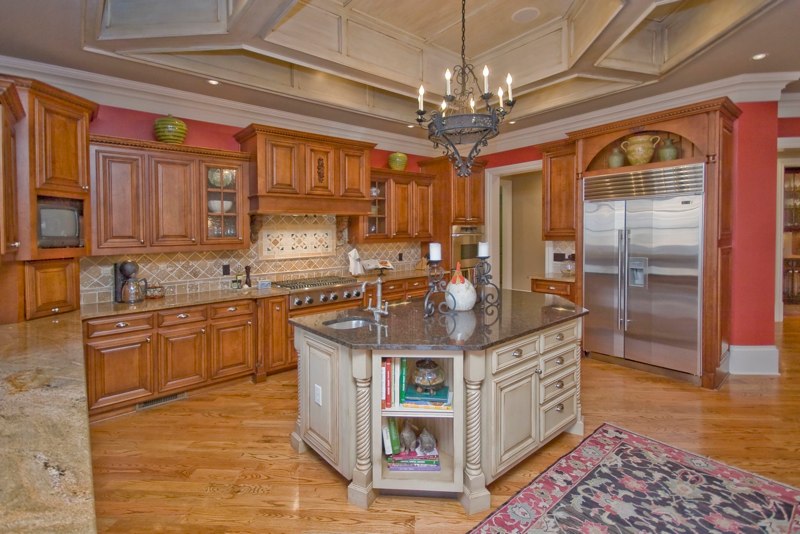 Custom Kitchen Remodeling
Home life revolves around the kitchen – it should be a source of culinary inspiration. A Norm Hughes kitchen remodel turns your kitchen into the beautiful centerpiece of your home. Select countertops, light fixtures, and cabinetry to lay the foundation for your new space, then watch as we bring it to life. A successful Alpharetta kitchen remodel means working closely with you to build your dream kitchen. Choose a new island, hardware, appliances, even a new shape for your kitchen, and enjoy spending time in a space that's uniquely yours.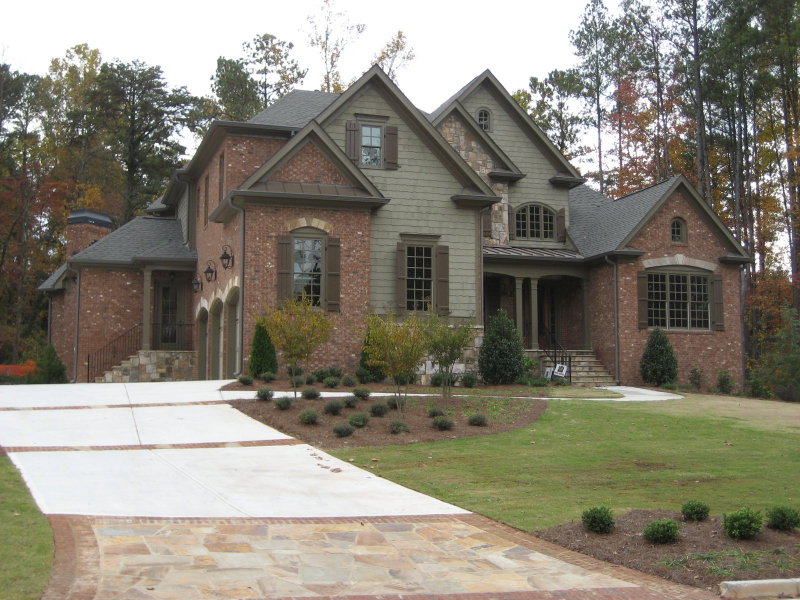 Custom Exterior Remodels
Update the exterior of your Alpharetta home and give it more curb appeal, style, and value. We can work within any budget to create an exterior that's high quality and on-trend. Simple options like repainting and installing new lighting will give your home new life. Extensive options like door and window replacement, porch renovations, and veneer updates add value for years to come. No matter what you choose, you can go about your daily life with minimal interruption as we create your new exterior. Our experts will ensure that your home becomes as beautiful as you imagined.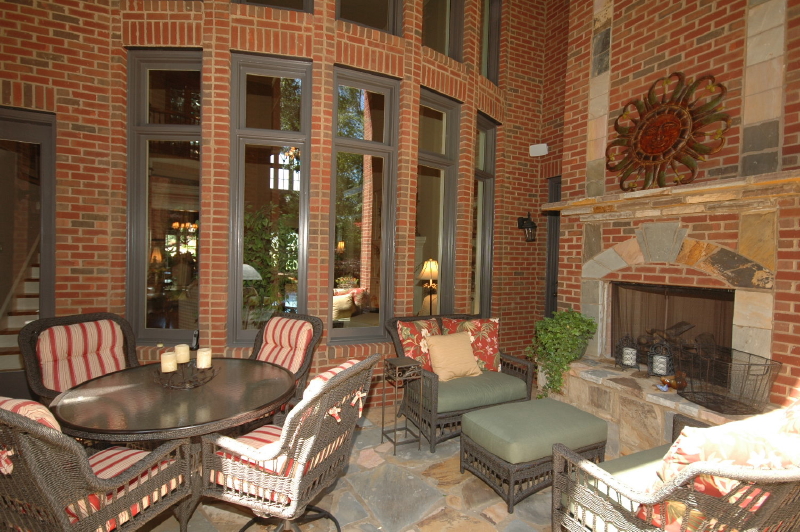 Deck and Porch Additions and Renovations
Outdoor spaces have something for everyone. Whether you want to entertain more, add curb appeal to your home, or just enjoy your time outside again, a deck or outdoor space update is a fantastic idea. Additions like a pergola or outdoor fireplace are the perfect way to add functionality to your outdoor space.
You have several flooring options when you upgrade your space. Be sure it's well-sealed and weather protected. Built-in seating, firepits, and more are all possible options for creating a comfortable outdoor living space.If your existing porch is in need of repairs, one of our deck specialists can restore it to its original functionality and safety. Take back your piece of the great outdoors with a Norm Hughes renovation or addition.
Room Additions
Add space and value to your home, build an addition with Norm Hughes. Before beginning an Alpharetta home addition, we take a close look at the existing structure of the home. We consider building and zoning regulations, and the desired look of the finished addition. A home addition expert will learn what you want from your new space and design it to meet your needs. We make the building process simple for you whether this is an unexpected addition or something you've wanted for a while. Additional bedrooms, bathrooms, entertaining spaces and more can be built to suit your family.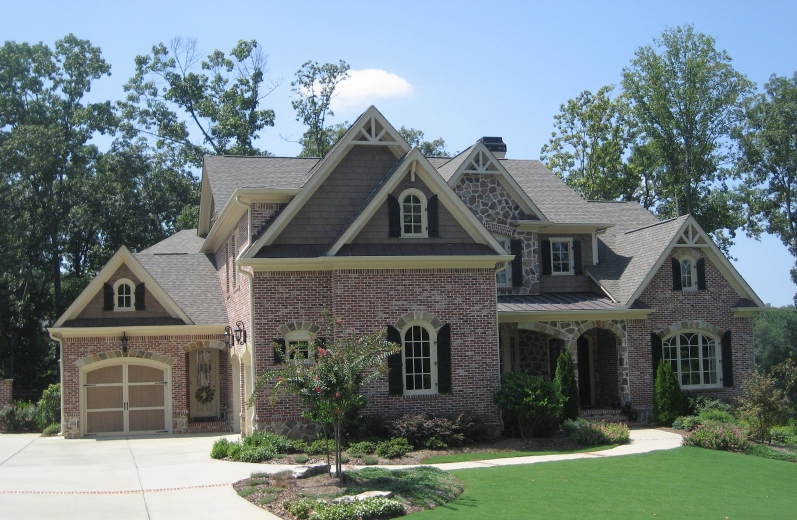 Complete Home Renovation
A complete home remodel will allow you to enjoy life in your home now, and will make it easier to sell when you're ready. Create exactly the space you envision, and upgrade the value of your home so it's easier to sell when it's time. Working together, we'll make your dream home a reality. Change your space to fit your needs. Norm Hughes can build to fit your imagination.
To start the process, we'll give you a free itemized estimate so it's easier to see what the budget for your Alpharetta total home remodel includes. Take your time and pick what can start now and what needs to wait. Then sit back as your home is transformed. Stunning design, higher ceilings, and more space is within reach. We take great pride in leaving space for your daily life during the remodeling process, lessening the stress and disruption.
Experts in Alpharetta Remodeling
With Norm Hughes, your renovation process is simple. Whether you're updating the tile in your bathroom or renovating your entire home, we'll make your dreams a reality. When you renovate with us, you're working with people who understand the area and the needs of local homeowners.
Our founder, Norm Hughes, grew up near Alpharetta and began framing houses while still in high school. Over the years, he has listened closely to the needs of homeowners and buyers from some of Atlanta's most prestigious communities. We leverage this understanding in every remodel and renovation we finish. Our remodels are backed by decades of experience and hundreds of completed projects. Don't let the opportunity for your Alpharetta remodel pass you by. Call Norm Hughes and find out how we can bring your vision to life today.