Norm Hughes, President of Norm Hughes Homes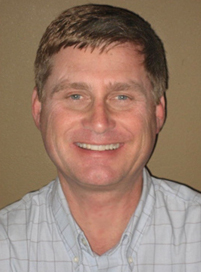 Norm Hughes, President of Norm Hughes Homes, founded his building company in 1994, and has since been building Custom Homes and Remodeling in some of Atlanta's most prestigious communities. His exceptional quality and tremendous value, along with attention to detail and superior craftsmanship, has earned Norm a reputation as a builder that knows how to satisfy the tastes of today's educated customer. He realizes that building a new home or remodeling one can seem overwhelming. He takes great pride in working closely with his customers so that they feel very comfortable and find it to be a rewarding and enjoyable experience. He has a very simple old fashion philosophy of treating people the way he wants to be treated and building each home as if it was his own.
Understanding the needs and desires of Atlanta's upscale consumers has enabled Norm to successfully build over 100 homes ranging from the mid 300's to the ultra luxurious, multi-million dollar homes. Remodeling projects can vary from Bathrooms, Kitchens, Basements and porches. They can include additions and complete home renovations. In 2018, Norm Hughes Homes won 3 different Georgia Home Builder awards for the best Complete Home Renovation, best Kitchen renovation and best Exterior renovation.
Norm has a very extensive background in construction and prior to starting his own company, he not only worked for other builders, but also worked as a subcontractor in various trades, learning the business from the ground up. He is extremely hands on and involved in every step of the construction process. This starts with plan design, overseeing site work and creating elevations for ultimate curb appeal. He personally supervises all construction and warranty work on your home. This allows him to add his personal touch to the details that are so important to his customers and to exceed all of their expectations.
Norm is a member of the Greater Atlanta Home Builders Association and a Certified Home Builder. He graduated with a Business Degree from the University of Georgia and lives in Atlanta with his wife and two children.