You want the kitchen remodel in your Alpharetta home to go smoothly – and picking the right home renovation expert is the way to do it! We've built Norm Hughes Homes on decades of experience, and we have the kitchen remodeling process down to a science. It makes it easy to get exactly what you want out of your new kitchen, with minimal disturbance to your life during construction. If you're looking for reliable kitchen remodeling in Alpharetta or Metro Atlanta, read on and meet Norm Hughes Homes.

An Easy Call
First, you can call one of our remodel experts to talk about your project. We can tell you all about what's possible, discuss your budget, and even give you insight into how much of an investment is in line with property values in the area. We even provide itemized estimates, so you know exactly what will go into your remodel before you start. This way, you're fully informed before starting on your remodel – no surprises.
Discovering Your Options
This is where your vision starts to come to life! We'll talk you through the wide array of options available for your Alpharetta kitchen remodel, including fixtures, materials, and premium appliances. Waterfall islands, farmhouse sinks, showstopping cabinetry and much more are all on the table – your imagination truly is the limit. You just tell us what you're looking for in your Alpharetta kitchen remodel, and we'll tell you how it can be done!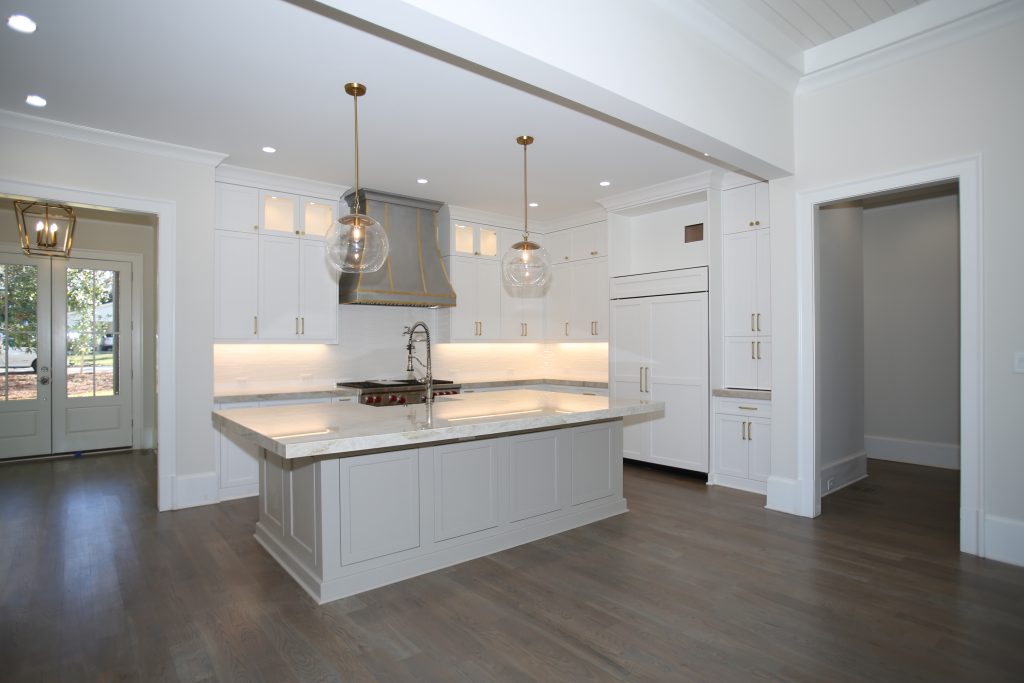 Our process
Once you make your choices and see the roadmap to your new kitchen, it's time for us to get to the heavy lifting. When we start on your project, we work to see it through quickly and efficiently, still putting quality first. Your comfort is a priority as well, and we ensure that our teams are polite and considerate, ensuring as little interruption to your life as possible. Our kitchen remodels usually take from 6-8 weeks to complete.
After a top-to-bottom cleanup, your new kitchen awaits. You've created a gorgeous new center for your family life, and it fits your vision to a T.
Begin Your Alpharetta Kitchen Remodel
Read our reviews to find out what makes Norm Hughes Homes customers so satisfied with their projects. Call us to talk to an Alpharetta kitchen remodeling expert. When you work with Norm Hughes Homes, you'll find that your dream home is only a few weeks away.