Whether you're interested in completely renovating your Master Bath or just want to give your bathrooms a facelift, call us to see how we can help you.
Bathroom Remodeling Gallery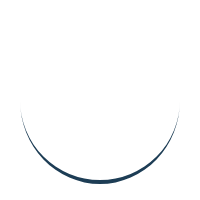 Norm Hughes is absolutely the best builder with whom I've ever worked. Norm helped me with a very complex total "down to the studs and more" multi million remodel of my three story home in the Windward community in Alpharetta. Everything in the remodel was custom, and Norm worked flawlessly with my designer to complete all aspects of the construction work. The custom nature of the work (and difficult remodel) required Norm to work through many scheduling issues with various subcontractors and suppliers. Norm was always on site (every day) and made sure every detail I requested was implemented. Norm has a great attitude, work ethic, and appreciation for both design and value. During the course of the extensive project,... Read More
Hughes Homes has completed MANY major renovations on my homes and on homes of friends that I have referred to Norm. Without any exception, his work has been outstanding. His subcontractors are sterling as far as timeliness, quality of work and cleanliness. It is obvious that they have a great working relationship with Norm and always adhere to his direction regarding scheduling and other instructions. Norm is excellent regarding his project management skills and always has his subs begin their work at appropriate times in the project without delays. After completion of the projects, Norm is always responsive and very timely in handling any issues or "punchlist items"'. Further, he is VERY conscientious regarding cost control and I always have... Read More
Norm and his team renovated our home changing a I-story 2-car garage to a 2-story 3-car garage and adding a front porch to upgrade a classic 5-4-and-a-door. It was a 3-month renovation during which we brought a newborn home. Norm was professional, accessible and easy to work with. We definitely benefited from his expertise building new homes, as he and his team re-worked architect drawings when issues were found and suggested features and design elements to help us get the most from the renovation. The crew was very competent and trustworthy, and they delivered high-quality work. As we checked his references, I learned he has lived in the neighborhoods where he built the homes. I don't believe one can do... Read More
My husband and I have had a dream of remodeling our kitchen from the first day we bought our house back in 1995. In 2010, we finally bit the bullet and began interviewing contractors. We met with 4 contractors including Norm Hughes. Although Norm was not the lowest bid, we had the most confidence in the accuracy of his estimates due to the involvement of his contractors in the bidding process and his experience building homes for so many years. Our Kitchen remodel included demolishing 4 rooms (Dining room, kitchen, living room and a foyer) and a deck and building, from scratch, a beautiful kitchen with hand constructed cabinets, granite island, wrap around porch and, envy of the neighborhood, screened... Read More
Norm Hughes has done several jobs for us both large and small. He updated our basement and added a kitchen. He also built an outdoor fireplace and grilling area by our pool. We are extremely happy with our choice to use Norm. He has great ideas on design and style. He is very meticulous and detailed oriented. He saved us money by using the best subcontractors at the best price and finished the jobs in a timely manner. We plan to use Norm again and would highly recommend him.
I've worked with four different builders on various remodeling projects in the 22 years I've owned my home. But I won't be looking for a fifth. Norm Hughes did a spectacular job renovating my basement, including the installation of a custom wine cellar. In addition, he fully remodeled two bathrooms and recommended a designer/decorator that added real value to my project. I consistently receive compliments on Norm's work, and I'm delighted to recommend him to my friends. Throughout the project, Norm's team was professional, safety minded, and kept a very clean workplace. All of the work was completed on schedule and within budget. Norm and his team are a real pleasure to work with. I highly recommend Norm Hughes Homes... Read More
We had a great experience working with Norm Hughes during our recent renovation. We originally chose Norm because he came highly recommended by friends, plus his estimate was by far the most competitive. We soon knew we had made the right decision. Our job was completed in a timely manner with no surprises and with the most professional sub contractors. If I had to choose one word to describe Norm Hughes it would be "reliable." He and his subcontractors returned phone calls promptly, showed up on time, and followed up quickly when we had questions or concerns. Our house has been completed now for 2 years, but Norm is still my "go to guy" if I have any questions or need recommendations for various home issues.
Norm constructed a covered back deck /outdoor living space for us several years ago. This project also included a new driveway, a large retaining wall, hardscaping and landscaping in our backyard. The quality of work was excellent and has held up very well over time. A few years ago Norm gutted and renovated our master bath. We have again been very happy with the results. We are big fans of Norm's cost plus budgeting with all project expenses being transparent. He is easy to get a hold of and reasonable to work with. We have recommended Norm to several of our friends over the years.
Norm Hughes built me a "very custom" home in 2000 that was totally handicapped accessible, including an elevator. He was very attentive to detail which was a must with all the zero entry points including a brick ramp to the front door that looked great. He has a great eye for design and practicality while keeping future resale in mind. Problems encountered along the way were handled thoughtfully and timely. Changes I made in mid construction were also handled with ease. The entire experience with Norm was professional and gratifying. My handicapped daughter was extremely happy with her freedom in our home.
Norm built two homes for us and we have been in the second one for ten years. Working with Norm from the beginning with blueprints until completion of our home was a real pleasure. He guided us through the entire process, and always had our budget in mind. There were times when we changed our minds on certain items, and Norm demonstrated tremendous flexibility to meet our needs. Working with a hands on builder like Norm gave us confidence that the finished product would be of the quality we had hoped for. Now ten years later, we could not be happier.
We were very pleased with the quality of the work of the craftsmen that Norm used for extensive upgrades to our kitchen. They were very professional and produced wonderful results. Norm was always there to inspect the work and make whatever adjustments we needed in a timely fashion. We would certainly call on Norm for future projects."
Norm Hughes renovated our home and did a fantastic job despite being on a short time frame. All the work was done flawlessly and with great attention to detail. We were very pleased of how things turn out and highly recommend him for any construction or renovation project.
We hired Norm and his team to do a major remodel on our home. He finished the project 4 days ahead of schedule, and came in $500 under our agreed to budget. And, the workmanship is incredible. We are very pleased with the work, the cost and the timeline. You can trust his team in your home, and, you can trust Norm.