It's no coincidence that the kitchen is referred to as "the heart of the home." Think of the amount of time that you and your family spend in this one room. With Norm Hughes Homes, a custom kitchen remodel could mean a whole new way of life for your family. With a new year starting, we are sure to see some new must-have design trends. Keep reading to learn how Norm Hughes Homes can bring these trendy features into your life.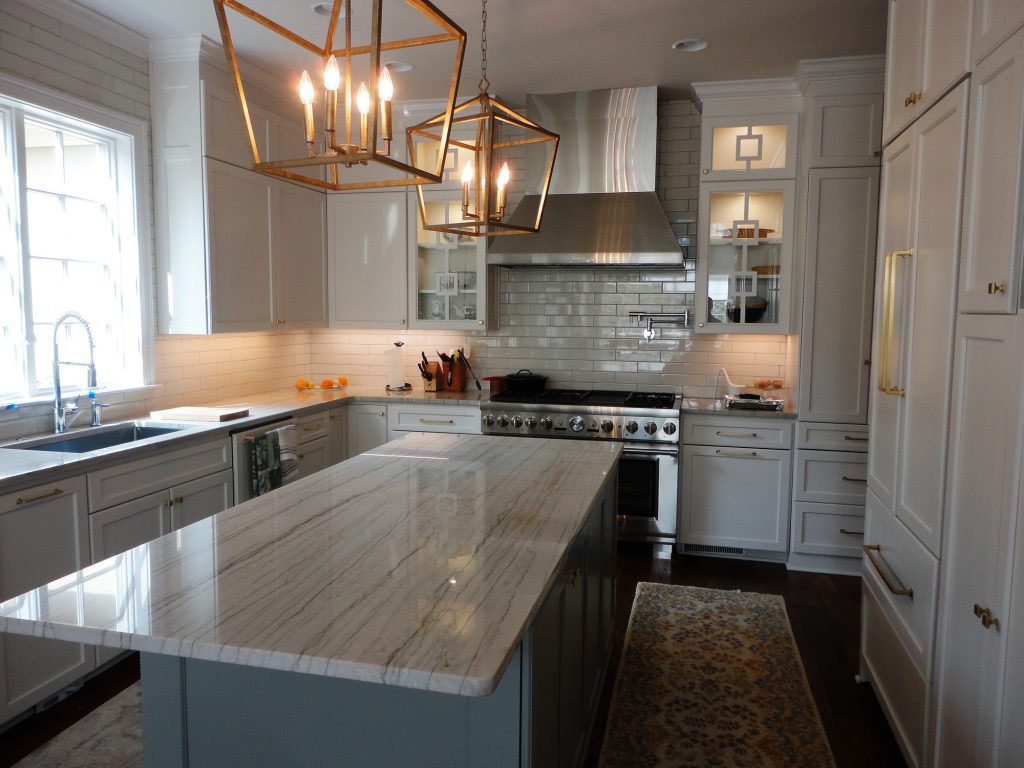 Make a Statement with Brass Accents
This is a timeless trend that isn't going away anytime soon. Adding brass accents to your custom kitchen creates a bold element, without going over the top. These brass features can be in the form of faucets and sinks, drawer pulls or other hardware, or even light fixtures. A lot of homeowners use neutral color palettes in their kitchens; adding a brass element can really help bring the room to life.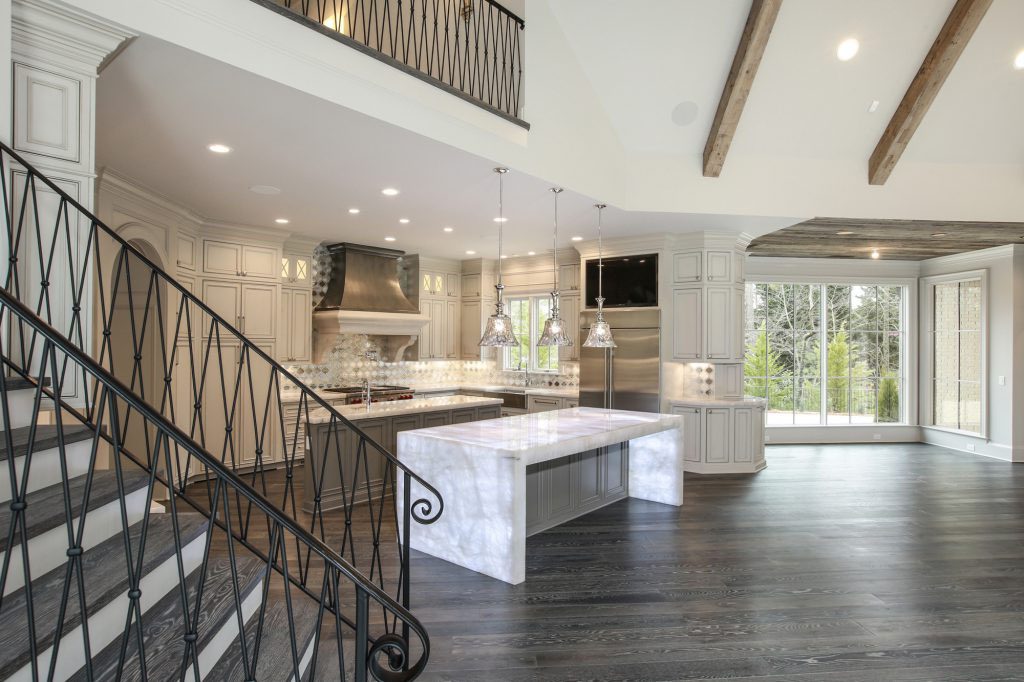 Mix-and-Match Lighting
With the amount of time that you spend in the kitchen, you'll surely need various types of lighting. For instance, a large chandelier that produces warmer light may be better for a family gathering, while sconces will provide better lighting for important kitchen tasks. Different lighting options also allow you to express different aesthetics and you can combine them to create your custom kitchen design.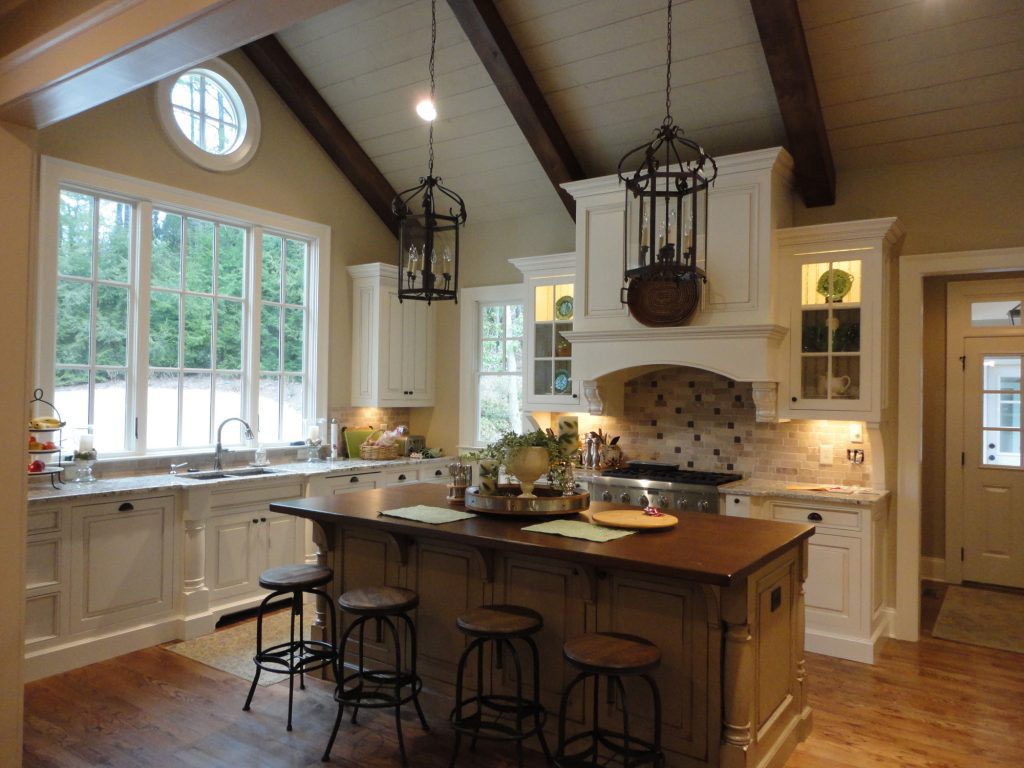 The Kitchen Ceiling
With vaulted ceilings being all the rage for the last few years, it only makes sense that they would eventually come into the kitchen. A vaulted ceiling not only opens the space, but allows for a fifth wall that can feature custom elements like shiplap, beams, or both! Since kitchen walls are often filled from top to bottom with practical storage and appliances, the ceiling can be a great place to add in unique design elements to set your custom home apart.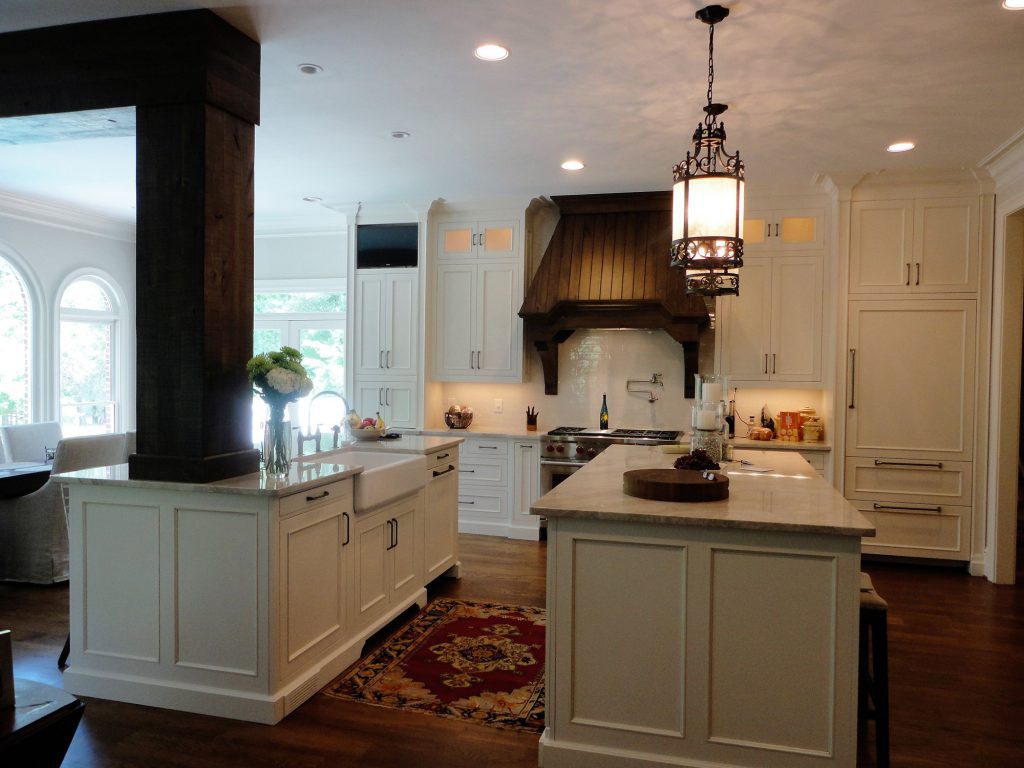 Luxurious Integrated Appliances
You spend time picking out the perfect cabinets, countertops, and flooring, and then you realize you have a clunky fridge (or other appliance) breaking up the flow. Forget about this problem with integrated appliances! This design trend will help you create the luxurious custom kitchen of your dreams. Let your dishwasher, refrigerator, and vent hood blend into your cabinetry, or turn them into major accent pieces in your kitchen.
Create Your Custom Kitchen with Norm Hughes Homes
The kitchen of your dreams is closer than you think. Remodeling your kitchen not only gives you endless design options, but is a good investment if you are looking to sell your home later on down the road. From custom cabinets and countertops to tile backsplashes and spacious islands, we're ready to help design your new kitchen every step of the way. Make a smart investment, call Norm Hughes Homes for a quote today.