Steam showers, whirlpool tubs, and accommodations that make every visit feel like the luxury was hand-designed just for you – is this a trip to a five-star resort? No, it's the everyday vacation you can experience when you remodel your bathroom into a spa-like retreat! For value right now and in the future, a bathroom remodel changes one of the spaces you use the most in your home into a fresh, desirable, relaxing oasis. The possibilities are endless – so here are just a few options that Norm Hughes Homes can install that will help you envision what's possible for your bathroom remodel!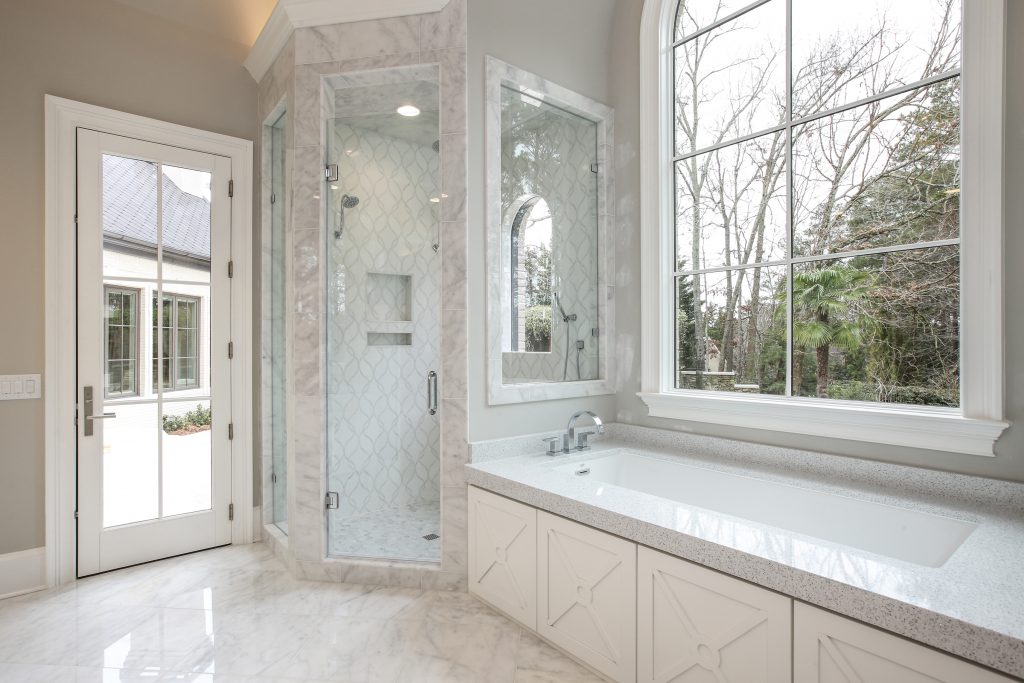 Installing Steam Showers
A steam shower or steam bath is an exceptional addition to your master bathroom remodel if you're seeking to add real, spa-quality experiences to your daily routine. Consisting of a steam generator and a sealed stall at its most basic, there are steam shower models that fit into standard pre-existing tub spaces, or that can be custom-built for your perfect bathroom. Steam showers by themselves provide all the relaxation of a nice hot shower – with much less water usage. However, if you're looking to create an even more luxurious shower experience, upgrades like massage jets, rainfall shower heads, aromatherapy add-ons, and programmable lights are all possibilities! Materials vary as well – do you want a smooth, cool marble tile to line the walls of your steam shower, or would you prefer a sauna-inspired wood paneling for the comfortable seats in your steamy new oasis? The choice is all yours.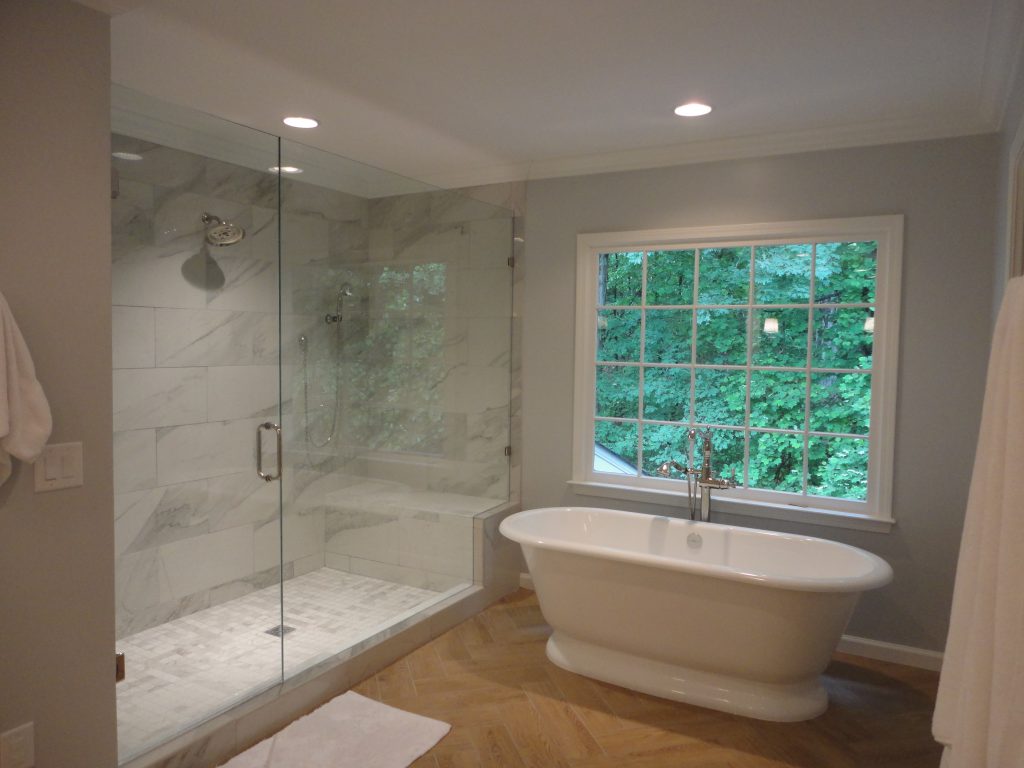 An Easy Upgrade: Soaking and Whirlpool Tubs
If, instead, you prefer a good long soak, an upgraded tub is the classic choice. The question is, do you want to go with classic luxury or all-out engineering with all the bells and whistles? Soaking tubs are the latest luxury bathroom upgrade – simple and elegant. Whirlpool tubs, on the other hand, offer hydrotherapeutic benefits that can't be denied.
A soaking tub is a thing of beauty. Simple drop-in soaking tubs can be found in any length you need, and the designs of free-standing soaking tubs range from elegant and traditional to modern and unique. Looking for a giant clawfoot tub that feels like a fairytale setpiece? How about a modern masterpiece carved from a single block of stone? Just an elegant fiberglass tub that is the perfect length to accommodate even the tallest head of household? They're all possibilities.
Whirlpool tubs come in a variety of shapes and sizes, from standard tub footprints to spacious and interesting geometric configurations. As part of a bathroom remodel, maybe you want to make space for a larger tub – it's simple, and there's a whirlpool tub in a shape that will maximize your comfort and your space. These tubs may require a small plumbing adjustment – not an issue for a remodel team from Norm Hughes Homes – and the therapeutic and relaxation benefits will just keep rolling (kind of like the water jets you'll soon have!)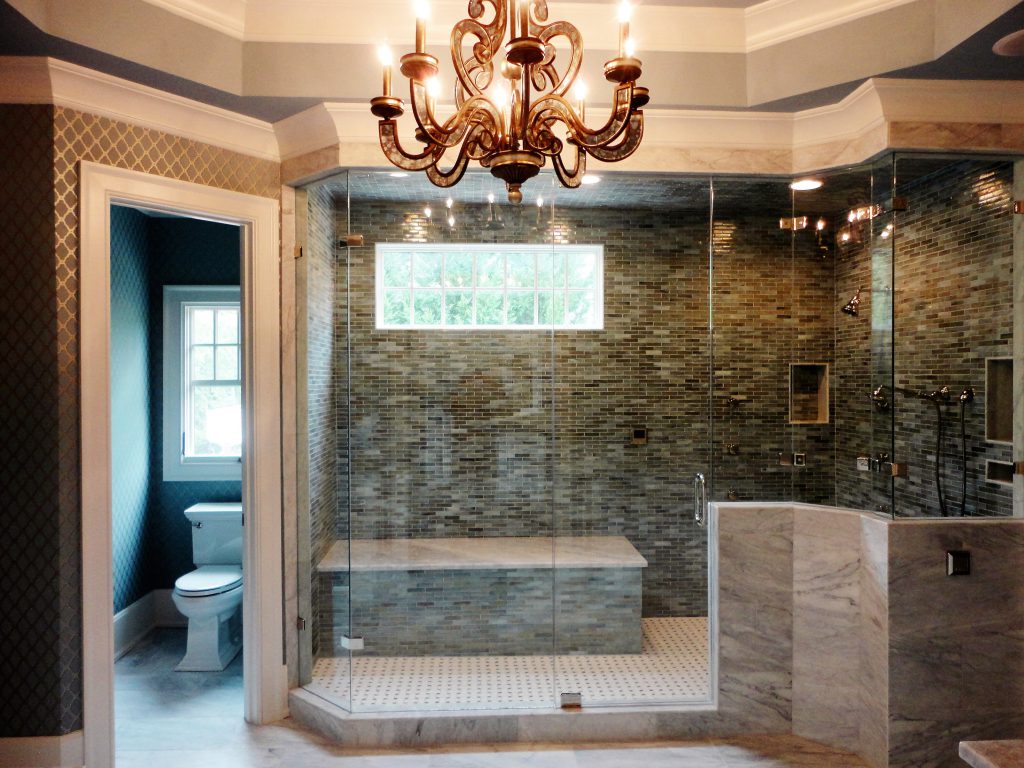 Accessibility and Luxury
And, maybe you're just dreaming of a bathroom that will be comfortable and useful right now and well into the future. Accessibility and comfort go hand in hand – and you have plenty of options for remodeling your bathroom into one that works right for you. Beautiful shower benches offer a place to rest and relax after a long day at work. Zero-entry walk-in showers can be built to almost any size, with no ledge to worry about. And, the latest bath innovations mean you can even enjoy a long soak in total safety and comfort, with a walk-in tub that features a watertight door for easy entry and exit, a seat, and accessible controls for filling and draining the tub.
If any of these spa-inspired upgrades for your bathroom sound like a dream come true, reach out to Norm Hughes Homes today. We'll give you a quick and easy quote on your dream bathroom remodel, and soon you'll have a spa-like oasis to enjoy for years and years to come.