You're ready to add value to your beautiful home, and you know it's time for a little extra space as well. You have plenty of fantastic options when it comes to home additions. Each of them will add value and functionality to your home. Whether you want a better outdoor space, somewhere indoors for fun and excitement, or just some extra room to grow, Norm Hughes can help you determine the best home addition for your needs. Read on and find out what works best for you, or call us and talk to a home addition expert.

Extra Outdoor Spaces
Warm weather is almost here, and one of the best home additions for outdoor lovers is a porch or sunroom addition. Extend and enhance your porch or deck space, and create an outdoor gathering oasis! We can help you build outdoor bars, entertainment centers, and luxurious outdoor sitting areas. Want something for year-round enjoyment? Norm Hughes can build a sunroom for you to experience the weather in comfort – no matter what it's like outside.

A True Entertainment Center
Exciting weekend get-togethers, game day parties, and the simple pleasure of being fully immersed in a movie after work – all of these could be yours in a beautiful new media room. We can design a media room with all the features you want for the perfect in-home theater experience. Whether you're wired for good tunes, great movies, or even video games, you can have a space that lets you share and enjoy the media you love anytime.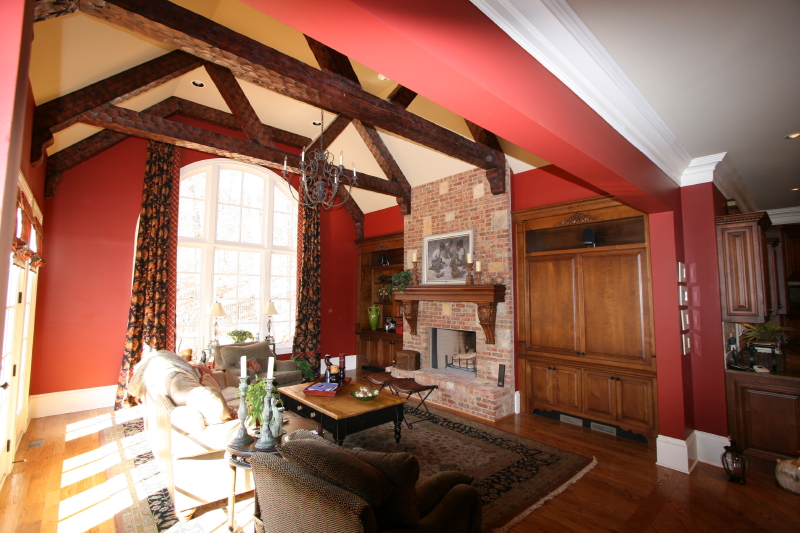 More Room for Everyone
Sometimes, you just need a little more space. Your best option doesn't have to involve a search for a whole new home. You can add value and space to your current home with an addition. We can build additional bedrooms and suites, bathrooms, and even new sitting and living areas. Whatever you need, an addition is a fantastic way to get more life out of your current home.
The Perfect Addition for Your Life
You have so many options when choosing home additions. Norm Hughes Homes can help you create the perfect space. Whether you want more time outdoors, an exciting place to enjoy your favorite media, or just more space in your home, contact us today and discuss your options with a home renovation expert. With Norm Hughes, you'll create a home that's just the way you dream it can be.